11 2nd Ave N, Unit 103  |  Sauk Rapids, MN  56379  |  320.251.1971
Obituaries -  Sauk Rapids Herald
Martin A. Reker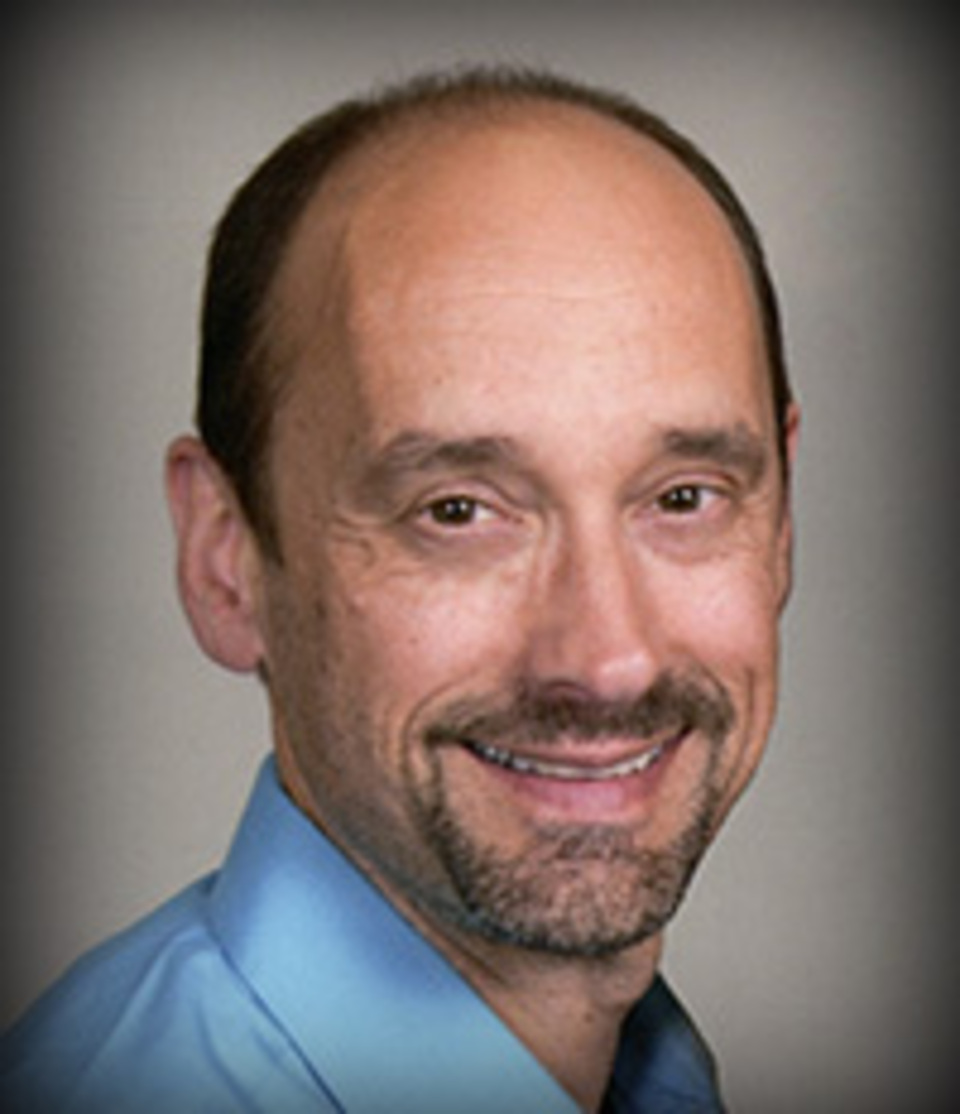 Mass of Christian Burial took place at 10:30 a.m. Thursday, July 11 at Sacred Heart Catholic Church in Sauk Rapids for Martin "Marty" A. Reker, age 55, who passed away July 4 at the St. Cloud Hospital. The Rev. Ralph Zimmerman presided and burial will be at Assumption Cemetery in St. Cloud at a later date. Visitation was from 4-8 p.m. Wednesday and one hour prior to services Thursday both at Sacred Heart Church. Parish prayers began at 6:30 p.m. Wednesday. Arrangements have been entrusted to Williams Dingmann Family Funeral Home of Sauk Rapids.
Marty was born  Jan. 7, 1964, in St. Cloud to Frederick "Fred" and Rita (Bechtold) Reker. On July 3, 1982, he married the love of his life, Karen (Erpelding), at the age of 18. Marty was a practical individual gifted with a natural productive drive, a willingness to take risks, and exceptional financial finesse. At the age of 23, Marty established Reker Construction Inc. with his uncle Butch Bechtold. Together they built over 1,000 homes. They also built, owned, and operated Grandview Apartments in Sartell. As accomplished in his career as he was, Marty's true pride was his family. He was an extraordinarily supportive, encouraging, and devoted husband, father, uncle, and grandfather. As a businessman and friend to many, Marty was both humble and respectful to everyone he encountered.
Marty and Karen have lived in the city of Rice for the past 26 years in three separate homes along the Mississippi River that Marty designed and constructed himself. Marty was a devout member of Sacred Heart Church and his Catholic faith provided the foundation on which he structured his life. He was a member of the Central Minnesota Builders Association, Sauk Rapids Knights of Columbus Council 11346, and was involved in numerous charitable institutions and endeavors. He was a passionate bicyclist and took great pleasure in boating, hunting, fishing, traveling and playing card games. Marty was ambitious, eternally optimistic and wise. He was an excellent listener, yet also a leader whom many turned to for advice. Marty was quick-witted, remarkably generous, welcoming and had a great sense of humor. He was exceptionally attentive, caring and helpful to those he loved. He was an all-around people-person and simply loved life.
Marty spent a significant amount of one-on-one time with each of his children. A few fond memories include playing Monopoly with his son Chad, fishing with his daughter Katrina, and taking his daughter Caitlin on long motorcycle rides as a young child. Chad also has special memories of table tennis tournaments and flying out to Illinois together to purchase his first sports car. Katrina is particularly grateful for Marty's spontaneous visits to spend time with her and his grandchildren. Caitlin enjoyed going out to eat with her father and playing many games of cribbage.
Survivors include his wife, Karen of Rice; children, Chad Reker of Eden Prairie, Katrina (Daniel) Bogart of Sartell, and Caitlin Reker of Rice; mother, Rita of St. Cloud; siblings, Betsy (Jim) Westerhoff of Cold Spring, Matthew Reker of St. Cloud, and Leah (Dave) Wunderlich of Owatonna; grandsons, Joseph, Jacob, and baby on the way, Samuel Bogart; and nieces, nephews, godchildren, and many other family members. Marty was preceded in death by his father, Fred; sisters, Mary and Susanne Reker; and father and mother-in-law, Paul and Janet Erpelding.
The family would like to thank the nurses on Medical 1 Unit 5th floor at the St. Cloud Hospital who cared for Marty before his passing.
Memorials are preferred to Place of Hope and Elevate Pregnancy and Family Resource Center (formerly Birthline).
Obituary, guestbook, and video tribute available online: www.williamsdingmann.com. 
R-28-1B           
read more
Thomas L. Rodgers
Graveside services were 9 a.m. June 18 at Fort Snelling National Cemetery in Minneapolis for Thomas "Tom" L. Rodgers, 61, of Sauk Rapids, who passed away at his home June 10. Arrangements are entrusted to Williams Dingmann Family Funeral Home in Sauk Rapids.
Thomas Leonard Rodgers was born Feb. 14, 1958, in Kokomo, Ind. to George and Beverley (Johnson) Rodgers. Tom graduated from Southwest High School in Minneapolis and shortly after, joined the Marine Corps. Tom has lived in the Sauk Rapids area for over 20 years. He played American Legion baseball after his service in the Marines and enjoyed fishing on the Mississippi River, playing guitar and singing. Tom was outgoing and it was easy for him to make small talk with anyone he met. He was always a very helpful person and had a very positive outlook on life.
Survivors include his brother and sister, Dan (Pauline) Rodgers of Anchorage, Alaska and Barb (Steve) Coleman of Minneapolis; nephew, Andrew Rodgers; and nieces, Emily (Brett) Duzenbery, Liv Coleman (Matt Lepinski), and Bliss Coleman (Joe Hutahaean). He was preceded in death by his parents; and brother, Gary Rodgers.
Obituary and guestbook available online:
www.williamsdingmann.com
.
R-25-1B           
Barry A. Burk
Barry A. Burk, 76, loving husband of Maxine "Micki" Burk of Lexington, S.C. (formally from Sauk Rapids), peacefully passed away Feb. 15, 2019, at Prisma Health Parkridge Hospital, Columbia, S.C.
Born Nov 12, 1942, in Pequot Lakes to Harry and Hildur Burk. He is survived by his loving wife, brother Bob (Carol), children Greg (Carolyn), Jason (Brenda), Stuart (Christine) Garner, and Donna (Ken) Murray; grandchildren Michael  (Courtney) Wolter, Amanda (Eric) Plude, Melissa, Sydney, Alli Burk, Kayla and Cole Teets, Taylor Garner, and great grandchildren Avery and Everly Wolter and Hudson and Milo Plude.
Barry exuded life through his calling to education where he taught at Sauk Rapids High School and the University of Minnesota until he retired after 32 years of educating professionally. He continued to educate his family through life lessons which will be valued forever. Barry walked God's path as a member of Pine River United Methodist Church in Minnesota and Red Bank United Methodist Church in South Carolina. Cherishing his stories of camping, fishing, hunting and traveling via RV; Barry and his adventures will remain etched in our hearts forever.
Memorial service took place at Red Bank United Methodist Church, Lexington, S.C. on March 2, 2019.
Celebration of Life will be at 11 a.m. June 15 at Pine River United Methodist Church in Pine River.  Final resting place will be Blind Lake.
R-24-1P         
Carol J. Hafner
Carol Janice Haffner "Grabinski" Age 77 of Star Prairie, Wis. was born Oct. 27, 1941. Carol passed away after a short battle with an aggressive cancer June 5, 2019.
She is survived by children, Jeannine Haffner-Brekke, Rodney and Julie Haffner, Robin and Colleen Haffner, Todd and  Colleen Haffner, and Tammy Haffner. 14 grandchildren; 17 great grandchildren; and one great great granddaughter, all who lovingly called her Grandma "GG". Her siblings, Jean and Kenneth Wickmann, Bill and Sherry Grabinski, and Tom Grabinski; one very dear friend, Melanie Greenfield; many family and friends along with her beloved dog, Riley.
She was preceded in death by her husband, Delroy Haffner; her parents, Fred and Alma Grabinski; her in-laws, Richard and Ida Haffner; son, Scott Haffner; grandson, Joshua Schouten; son-in-law, Tom Brekke; sisters, JoAnn Grabinski and Barb Francis; and sister-in-law Deloris (Sis) Soderlund.
Visitation was from 5-7 p.m. June 14 at the Cullen Crea Funeral Home in New Richmond. Funeral Mass will be at 11 a.m. Saturday June 15 at  Immaculate Conception Catholic Church in New Richmond.
On June 6, 2019, Carol and Del celebrated their 60th wedding anniversary, dancing once again together in Heaven.
R-24-1P         
read more
Ruth J. Nelson
Celebration of Life will take place at 11 a.m. Saturday, June 15, 2019, at Williams Dingmann Family Funeral Home in Sauk Rapids for Ruth J. Nelson, age 91, who passed away June 9 at Chateau Waters in Sartell. Rev. Timothy Routh will officiate and entombment will be at Hilltop Mausoleum in Sauk Rapids. Visitation will be one hour prior to services at the funeral home Saturday.
Ruth was born April 25, 1928, in Superior, Wis. to John and Agnes (Rood) Veltikold. After her mother passed away, her father married Gladys Rennelfeldet. Ruth came from a Norwegian family and Gladys taught Ruth English while she was growing up. She married Gordon "Gordy" Nelson Sept. 6, 1945, in Munson Lake. Gordy was the love of her life and "the angel without wings" as she would say. Ruth and Gordy lived many years in Brooten before they resided most of their lives in Sauk Rapids. She was a caregiver throughout her life and worked in sales, maintaining campgrounds and RV lots. She enjoyed dancing, camping and was musically inclined. She played the squeeze box and also knew how to play piano. Ruth was a hard worker who loved people and was full of fun and energy.
Survivors include her children, Ginger (Dana) O'Brien of Rice, Sharon (Ervin) Kosloski of Merrifield, Rod (Kay) Nelson of Farmington, and Barb (Craig) Leerberg of Colorado Springs, Colo.; 14 grandchildren; 35 great grandchildren; seven great great grandchildren; and nieces, Leona and Corinne Veltikold. Ruth was preceded in death by her parents; husband, Gordy on May 22, 2014; great grandson, Colin Kosloski; and step-brother, Jerry Veltikold.
Obituary, guestbook and video tribute available online:
www.williamsdingmann.com
.
R-24-1B
read more